Professional After Builders Cleaning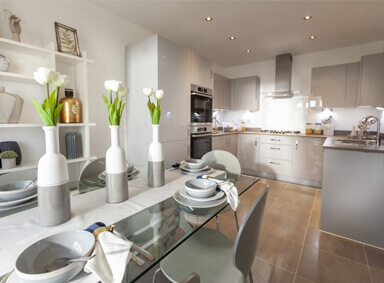 After Builders Cleaning Oxford. Building and development work on a property is exciting and it creates exciting memorable results. However, the final stage of the work which is the after builders cleaning part can be stressful, time consuming and tedious. No matter what size and type of property you own, if it has undergone any type of construction work it needs to be properly cleaned and sanitised.
Let our company Final Clean take care of your after builders cleaning. We specialise in both private and commercial after builders clean and our well-developed working system and experience mean we eliminate all traces of building activity from the property. Final Clean has years of experience when it comes to delivering the best builders cleaning, construction and post-construction cleaning services, working with contractors, architects, project managers, estate agents, and private clients.
Our professional cleaners specialise in after builders cleaning and will remove all industrial debris, smudges, stains, and dust. If the mess turned out to be bigger than you anticipated, do not worry, call Final Clean and we will help you.
We have exceptionally high standards and constant quality checks to guarantee that we will deliver the promised results. We offer sparkle cleans and end of tenancy cleaning services in addition to post Builders Cleaning of flats, houses, offices, commercial sites in Oxfordshire, Berkshire, and the surrounding areas, which removes dust and dirt throughout. From home improvements to new build projects.
The Benefits Of Using Our Services...
Why book Final Clean for After Builders Cleaning?
Our Professional After Builders cleaning service includes:
CONTACT US FOR A FREE END OF TENANCY CLEANING QUOTE
Expert After Build Cleans in Oxfordshire & Berkshire
Here at Final Clean, we pride ourselves in employing professional and dependable cleaning experts who have the skills, training, and experience necessary for attention to detail and achieving outstanding results.
Our after building cleaning service is carefully designed to remove all the dirt, dust, and debris created from the work done during construction and renovation. So, once the development work is over, contact our professional after builders' cleaners for an intensive and comprehensive site cleaning.
We don't finish until the work is done, the checklist is complete, and we are 100% happy with the finished product.
We are experienced in managing bigger and ongoing projects, where constant communication between site managers and cleaners is needed. We are familiar with working within tight time scales to meet deadlines and to provide quality results.
Final Clean uses only specialized equipment like industrial-grade cleaning machines and professional cleaning detergents. The easily dissolvable solvents used remove all post builders' traces and the professional tools used will remove all evidence that the work was done leaving you with a showroom feel final product.
After a careful examination of your property, a member of our team will advise you on what needs to be done and how. If you have more specific or unusual requirements, we can personalise our service and modify it based on your requirements.
By trusting us for this time-and energy consuming service, our cleaners will make sure to complete all tasks according to your priorities. Final Clean after building cleaning is charged as per the size and condition of the premises. We provide a cost and estimated duration during our inspection of the property and we are transparent with our quotes.
Contact us today to speak to a member of the team, we can advise you on the end of tenancy cleaning costs for your house or apartment.
Frequently Asked Questions
The after building cleaning service is specially designed to for post construction work done on a property. We work with strong detergents and equipment created to scrape and remove all damage construction materials cause.
If the strong detergents and equipment used on after building cleans were used on one off deep cleans, they may cause more damage than good due to the strong ingredients used in the detergents and tools. The cleaning solutions we use depends on the service booked.
This depends on the size of the area and the work done on the property. Once on site, our cleaner can examine the building work impact and provide you a more accurate estimation.