Professional Sparkle Cleans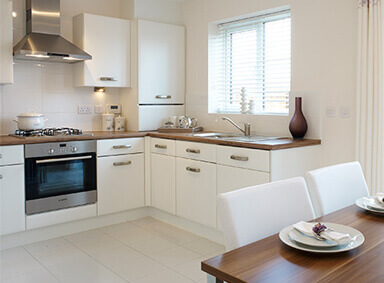 Sparkle cleaning is better known as a 'handover clean' which involves an in-depth, concentrated clean that gives a lot of attention to all areas of a property including walls, flooring, fixtures, and fittings.
A sparkle clean is most commonly done following a new building or refurbishment project. It is the final clean of the building in the last few days before the project completion date after all the snagging is completed prior to handover. All the grime has previously been removed during the builders clean and this final clean sanitizes and freshens up the rest of your property.
Here at Final Clean, we believe it is essential to leave the property in the best possible condition and provides the wow factor required before the building is handed over to the end-users.
Our highly skilled team have all been fully trained to provide an efficient and thorough cleaning and do not finish until the checklist has been completed. All our services are fully insured, and the staff has COVID19 training certificates. We have also recently updated our risk assessment to include COVID19 so you can have complete peace of mind.
The Benefits Of Using Our Services...
Why book Final Clean for A Sparkle Clean?
Our Professional Sparkle Cleans include:
CONTACT US FOR A FREE END OF TENANCY CLEANING QUOTE
Expert Sparkle Cleans in Oxfordshire & Berkshire
Final Clean is based in Oxfordshire and has been providing 5* sparkle clean services for many years to any type of business or property in the surrounding area at very competitive prices.
We provide a high-quality, dependable cleaning service working hand in hand with many clients providing first-class results in cleaning services. Whether your requirements are for a new build property, a refurbished or re-fit project or for a domestic or commercial problem, we have the solution and exceed our client expectations.
The cleaners are fully geared up with the latest cleaning equipment, strong but safe detergents, and unlimited determination. We are the number 1. Oxfordshire cleaning company that can provide your property with expert and diligent cleansing attention.
With innovative and environmentally friendly products, Final Clean delivers a professional sparkle cleaning service to all businesses and domestic accommodation. Our services are cost-effective, we do our best to cut costs, not corners.
Here at Final Clean, we use Hot Water Extraction which is more commonly known as steam cleaning. This method uses equipment that sprays heated water and safe chemicals on to the carpet. The chemicals dislodge and dissolve the dirt and the vacuum and sprayed water allows it to be removed ensuring a full deep clean. It is widely recommended and is extremely effective.
If your property or business is in need of a full sparkle clean, please don't hesitate to contact Final Clean and put your trust in us to get you sparkling.
Contact us today to speak to a member of the team, we can advise you on the end of tenancy cleaning costs for your house or apartment.